About Me
What makes someone create a page about ghosts...
In order to believe in ghosts you have to be slightly insane. After all, you believe that something that has no physical body is capable of interacting with the physical world. In my opinion, most paranormal investigators are about ten feet and a video recorder away from being the crazy person on the corner.
However, in my opinion, it's better that people think you're a little bit odd then not think of you at all, right? So I can honestly say that I believe in ghosts, I see dead people and I hear voices.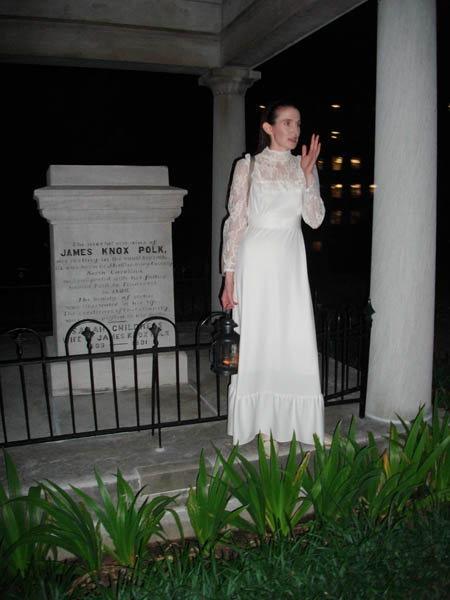 Since the handsome men in white coats have not dragged me away (yet), and because it seems you can't change the channel these days without finding a show on the paranormal (even Animal Planet has entered our ghostly realm), I've embraced my inner insanity. I not only see and interact with ghosts, I write about them.
When I'm not writing about ghosts, I am writing for various sources such as eHow and Carson-Dellosa Publishing. I've published several educational books and with several hundred articles. I also work part-time as a ghost tour guide for Nashville Ghost Tours. Before becoming a writer, I was a teacher of English and special education for seven years.
You will find that although I am an enthusiastic believer, I am also a cynical skeptic. As much as I want to believe, I also look for the most logical explanation for anything I experience.
If you'd like to contact me, feel free to email me at ghost @ thehauntedinternet.com.