Ghost Humor
I've always felt that anyone who deals with such a morbid topic about death must have a good sense of humor (even if that means other people won't understand it). People who deal with ghosts are no exception. Therefore, I've devoted this page to some of my favorite snippets and images that deal with ghosts and the dead in a humorous manner.
Get Fuzzy
I love the comic Get Fuzzy, so I was thrilled when they decided to do a little bit that included Jason and Grant from Ghost Hunters. Here is a brief snippet of the comics. For more Get Fuzzy, check out its website at comics.com.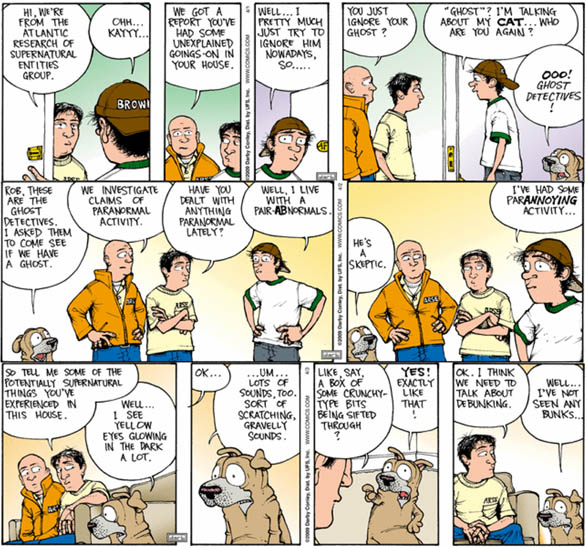 icanhascheezburger.com
Another of my favorite sites is icanhascheezburger.com. If you have not discovered the site yet, then I'll be warned--it could make you laugh yourself to death. They have also touched on the subject of ghosts once or twice. Here are a few examples:
Cemetery Road
It seems once you put a cemetery on a road, the road seems to end. I guess no one wants to say "Drive past the cemetery and my house is the first one on the left..."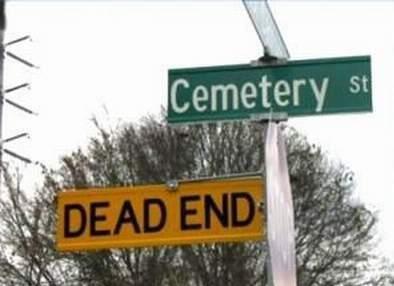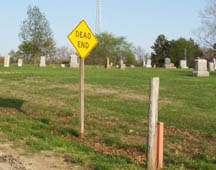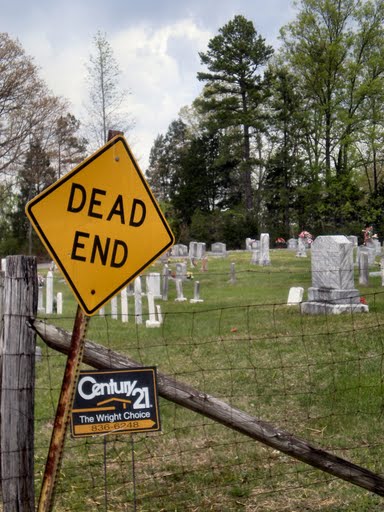 Of course, those are not the only humorous signs found near graveyards: