Gravity Hill in Helena, Arkansas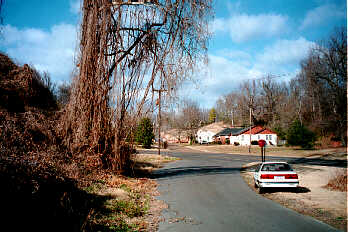 Helena, Arkansas, is a small town located 65 miles south of Memphis, Tennessee on the Mississippi River. It is probably more famous for its King Biscuit Blues Festival than its gravity hill. (The Blues Festival happens every October and attracts about 100,000 people.) It also has a gravity hill.
Like most other hills, there are several legends that are believed to cause cars to roll "uphill" including:
A team of high school football players died in a bus crash on the hill.
A group of children who died in a bus crash.
A grandmother who died on the road.
Location
The gravity hill in Helena is on Sulpur Spring Road. Drive your car north on Sulphur Spring Road to the stop sign at highway 49 just past the crest of the hill. Come to a stop and put your car in neutral. Your car will coast backwards about 50 yards to the crest of the hill. If you need better directions, check out Google Maps on the right.