The Most Haunted Hotels in the United States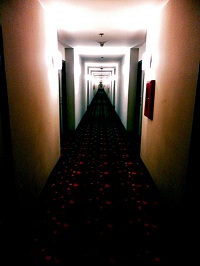 One of the things I am hoping to accomplish on this site is to provide people with accurate and interesting information about haunted hotels. My list of the "most haunted hotels" are the hotels (or former hotels) that I feel may be the most haunted in the United States.
Some of things you can find on these pages include:
A brief history of the location.
A summary of the haunting.
Cool facts about the location.
Information about any false claims the location makes.
Links to any paranormal investigations done.
Links to books and articles about the location.
Videos about the haunting.
Tour information (if available).
Contact information for the location.
So far, my list for the most haunted locations includes:
If you like this page, you'll be interested in checking out my list of other Most Haunted spots including: