Gravity Hill in New Paris, Pennsylvania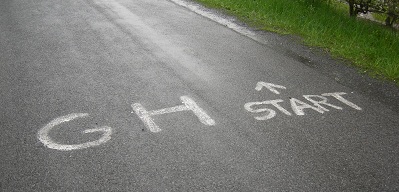 One of the few gravity hills that doesn't have a ghostly story attached to it. It is also clearly marked with a "GH" as to where to stop your car to enjoy the phenomenon. When you are finished, try pouring water on the hill or rolling a ball to further test it.
Location
Turn Left on Bethel Hollow Road from Highway 96. Drive about one-half mile and bear left at the Y. Go 1.5 miles. Turn right onto Gravity Hill Road. A GH is marked about two-tenths of a mile in.
More Information